Register It!
Registering equipment is FREE for up to 5 items and could save you thousands!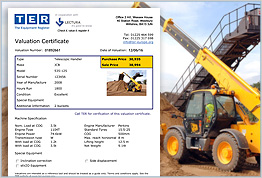 Registering plant and equipment with TER only takes a few minutes and provides vital information that helps the police, ports, dealers and auction houses identify your equipment if it is ever stolen.
When items come up for sale at auction, or the police see something suspicious on the roads, they can quickly check ownership and theft status with TER and return equipment to its rightful owner.
---
Please create an account or sign-in to continue.